As a philosophy major I've taken
quite a few philosophy courses
and written quite a few philosophy
papers. Here are some of the said
philosophy papers that I have
written. Some of these classes that
I have taken have sparked ideas in
my mind, but, alas, there have been
no papers assigned to those ideas.
I will post those ideas here as well.
Disagree with an opinion?
Just want to debate for the fun of it?
Please feel free to send me a message
through my e-mail, facebook or blog.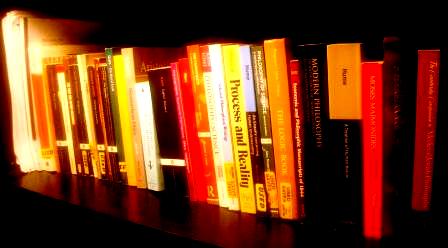 Philosophize.
Maimonides
Knowledge and Reality #1
Knowledge and Reality #2
Knowledge and Reality #3
Knowledge and Reality #4
Knowledge and Reality #5
Classical Greek Philosophy #1
Classical Greek Philosophy #2
Classical Greek Philosophy Final
Political Philosophy #2
Political Philosophy Midterm
Political Philosophy #3
Political Philosophy #4
Political Philosophy Final